eyalassaf.com is on a renovation break. A few nips and tucks,
a healthy diet and an optimistic outlook on the world.
Regular programming will resume shortly.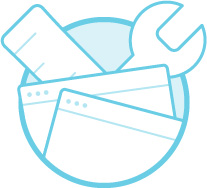 We will Be back Soon
Gremlins are hard at work behind the scenes. And  yes, they are getting paid by the hour, full benefits included!
Undergoing Maintenance
This site has been lacking a lot in TLC over the last few years, so it's about time it got an overhaul. Stay tuned.
(ok..enough repetition. We get it. Thank you)